COVID-19 pandemic and Myanmar in 2021
Myanmar is one of the hard-hit Southeast Asian (SEA) countries by COVID-19 pandemic especially during the deadliest third wave in mid-2021. At the end of September 2021, total positive cases, 461,066, and deaths of 17,631 (fourth-highest among SEA region) are reported among its 54 million population (Reuters). Under the massive attack of third wave of pandemic, the impact of a COVID-19 emergency response project was explored by mixed method approach in Yangon Region which is one of the worst affected regions in Myanmar by COVID-19.
Water, Sanitation and Hygiene (WASH) in urban poor
The Sustainable Development Goal (SDG) 6 is to ensure the clean water, sanitation and hygiene worldwide.  Likewise, Myanmar is required to invest more on its WASH to meet its SDG by 2030. Its development in rural areas was lagged behind its urban counterpart. Nonetheless, some peri urban poor or  satellite slum areas are also required more attention. The mixed method study  conducted at the end of 2020, highlighted the current status of WASH in selected wards and villages in satellite outskirt of Yangon Region. The project aims to improve WASH situation by women-led entrepreneurship and leadership skill in targeted areas.
Sustainable Agriculture in Northern Shan
Many areas in Northern Shan State are hit hard by decade-long arm conflicts and results of severe impact on the livelihood of the local ethnic groups. The project aims to improve the livelihood of those local population by introducing the sustainable agriculture practice to their growing crops. For the baseline assessment in these areas, the study consisted of quantitative and qualitative data collection, and completed at the first quarter of 2020. Our findings will help to shape the approach and target of the project.
Mapping of CSO/volunteers
in Disaster Risk Reduction in Yangon
It was a mapping exercise of CSO/volunteers active in DRR in five townships in Yangon Region. The validating workshop was conducted at the end of September 2019.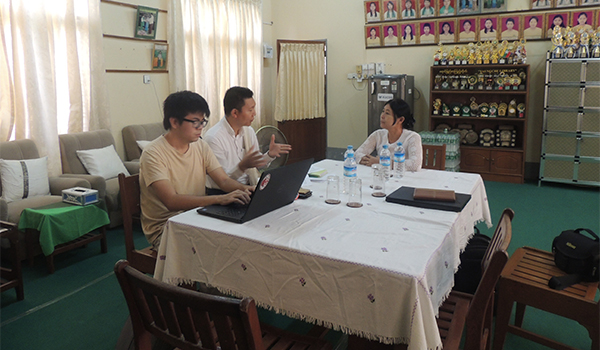 This project was an end-line evaluation to explore the Child Protection – Case Management System of Child Focus Network/Child Fund Myanmar in Yangon Region. Its results was expected to assist in decision of implementing a new project. It consisted of 225 one-on-one interviews, 18 KIIs and four FGDs in 15 quarters.