Basic Research Training (Free online 3 hour session) on 11 July 2020


(အခြေခံသုတေသနမိတ်ဆက်သင်တန်း ကျင်းပပြီးစီ:

)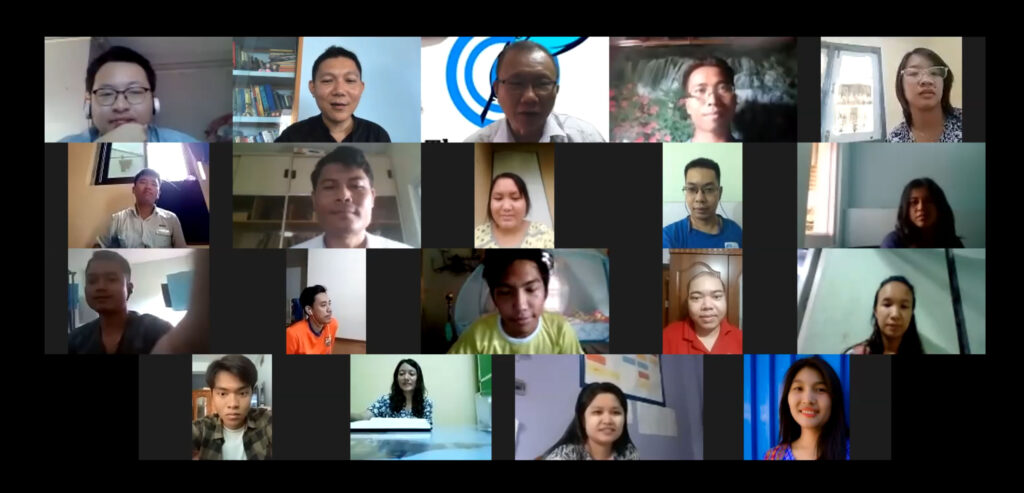 အခြေခံသုတေသနမိတ်ဆက်သင်တန်း ကျင်းပပြီးစီ:
၂၀၂၀ခုနစ် ဇူလိုင်လ ၁၁ ရက်ေန့(စ ေနေေန့) ကကျင်းပ ပြီးစီးခဲ့သော အခြေခံသုတေသနမိတ်ဆက်သင်တန်း (သုံးနာရီ) (Online zoom video meeting) (အခမဲ့) ကို တက်ရောက်သူ သင်တန်းသား အားလုံးကို သုတဥာဏအဖွဲ့သားများက အထူးကျေးဇူးတင်ရှိပါသည်။ အလားတူ သင်တန်းများဆက်လက်ဖွင့်သွားရန်အစီအစဥ်များရှိပါသည်။
We, Thuta Nyana Team successfully provided the Introductory Basic Research Training (3 -hour online video) (Free of charge) on 11 July 2020. Total 18 trainees attended.
The topics provided were 1) What is Research?, 2) The Sampling Method and 3) Research Ethics. 
Pre and post training assessment were also done. We thanks to all of the trainees who attended the introductory basic training. More similar training activities are expected to come in the future.
Applied Research & Interviewer Training-ARIT
Level I (Yangon)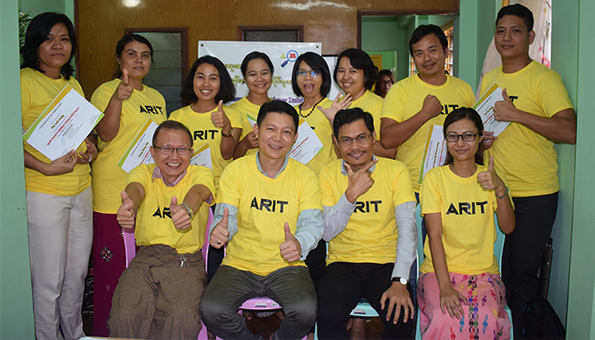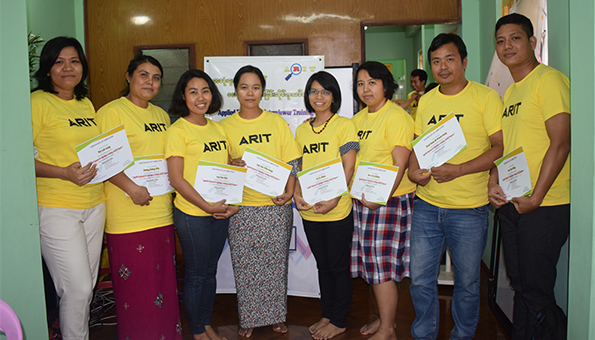 It was a foundation research training targeting for those youth who were naïve or had limited knowledge in research and still want to be a field interviewer in any social or market research project. This short course was an entry point for the research field. It took only total two days (weekend). It was suitable for someone who is interested in research work in practically they would like to apply it in their personal or profession life.
The training was not a stand-alone or once and never service but it followed by after-training activities such as forming 'Alumni of ARIT' https://www.facebook.com/thutanyana.org and continued sharing own learning and knowledge in research among members. 
Quotes from the trainees:
"ARIT is a good one for those who are related to field of research, executive work. I think whoever in these fields should join this ARIT."  ARIT Batch I
"လက်ရှိ သုတေသနနယ်ပယ်ထဲမှာ လုပ်ကိုင်နေသူဖြစ်ပေမယ့် သုတေသနအမျိုးအစား မတူသည့်အပေါ်တွင် ကွဲပြားခြားနားမှုတွေကို နားလည်ချင်လို့ ARIT ကိုတက်ရောက်ခဲ့ခြင်းဖြစ်ပါတယ်။ ARIT သင်တန်းမှ သုတေသနလုပ်ငန်းတွင် ဆယ်စုနှစ်ကျော် အတွေ့အကြုံရှိတဲ့ စီနီယာများရဲ့ စေတနာထားလမ်းညွှန်ပြသမှုကြောင့် လက်တွေ့လုပ်ဆောင်ရာတွင် ဆောင်ရန်၊ ရှောင်ရန်များကို ကောင်းစွာနားလည် သဘောပေါက်ခဲ့ပါတယ် " ARIT Batch I
"သုတေသနနှင့်ပတ်သက်သောနယ်ပယ်တွင်လုပ်ကိုင်နေသောသူများ၊လုပ်ကိုင်ရန်စဉ်းစားနေသူများတက်ရောက်သင့်သောသင်တန်းဖြစ်ပါသည်" ARIT Batch III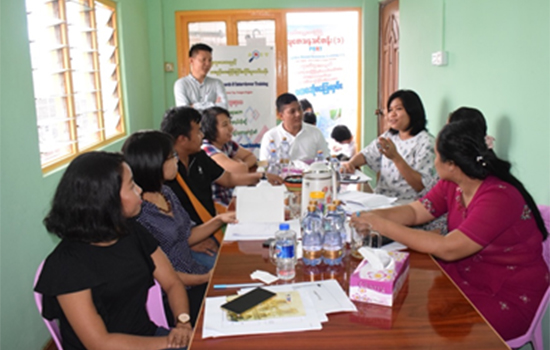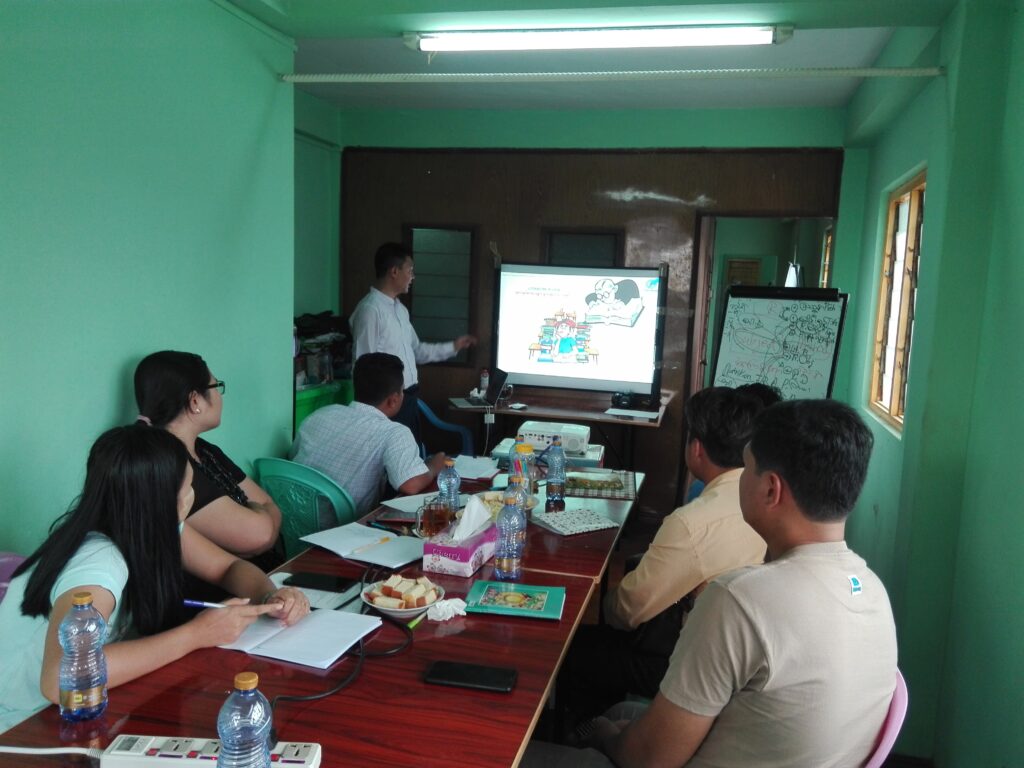 Practice-Based Research Training (PBRT)
It was a practice-based research training for those youth who were interested to learn the basic concept of research with the aid of research exercise during and follow up period of the training. It was the type of research training with exciting research mini-project implementation. Actually, it was a quite intensive and challenging course with three days (intensive training) and three weeks of follow-up period within total 12 weeks. In the first batch of PBRT, all the trainees completed the training but a few of them failed to finish the research project successfully and satisfactorily.
Quote from the trainees:
"It is a really good for those who would like practice research!"
Monitoring and Evaluation (M&E) Training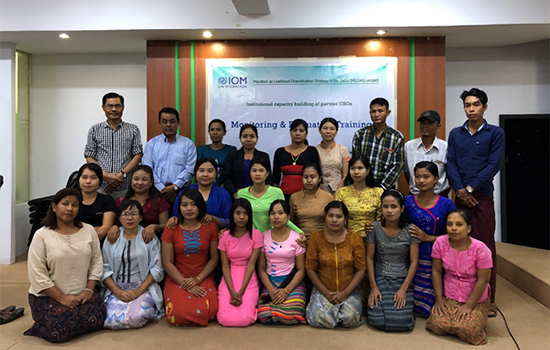 The monitoring and evaluation training sponsored by IOM, for the staff from implementing CSO partners from Ayeywarwaddy Region held in Yangon in 2018.
SPSS Training for project staff from MRCS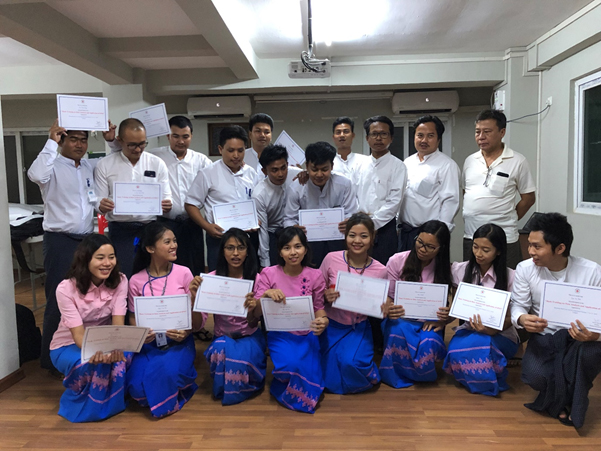 It was the SPSS training for the MRCS project staff from various States and Regions in 2019.
Research training for ethnic youth from PNO, Shwe Inthu, Shwe Danu, and Mawkkon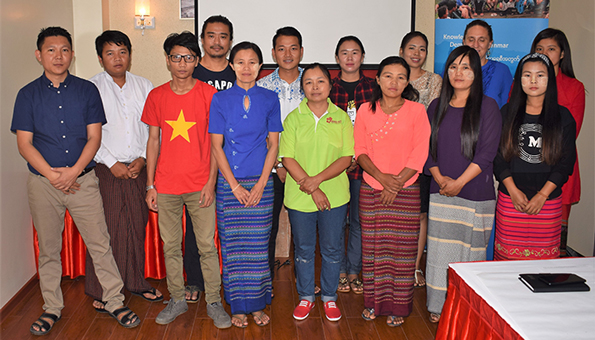 The research training for ethnic youth from four local CSO organized by MIID in Taunggyi was 5-day training with total numbers of 12 trainees from Southern and Easter Shan States in September 2018
Research training for youth political leaders from different political parties in Myanmar
Organized by Danish Institute for Parties and Democracy (DIPD), total 22 youth trainees from more than ten political parties attended for research methodology in Nay Pyi Taw in July 2019. After the training, the participants were expected to gain the basic knowledge on research process and ethics in research.